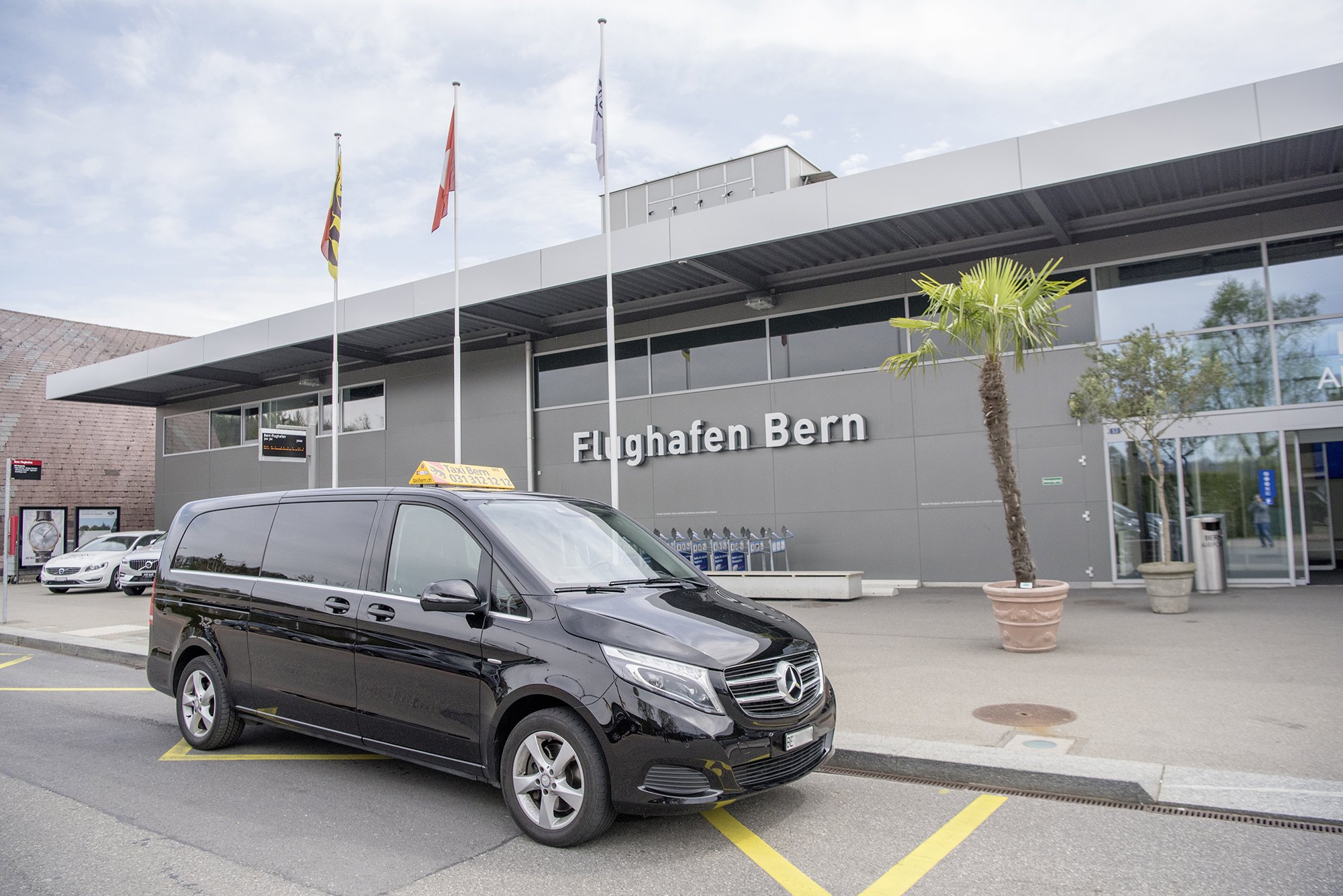 Taxi Rides
In Berne and the surrounding area of the city we are available to you competently and inexpensively with a friendly and professional taxi service with our vehicle fleet. Regardless of the time of day or night, we can be reached at any time and bring you safely and reliably to your destination.
With our head office and fleet of vehicles we have the flexibility and availability to meet the demand for transport in Berne and the surrounding area, and we are an experienced family business, which makes service a matter of the heart and where customer service always has top priority. Friendliness is just as natural as a fast and smooth journey to your desired destination. Punctuality is just as important to us as a committed team that attaches importance to highly competent taxi rides. Contact our head office on 031 312 12 12 and we will be on site immediately.
Disability transport
As a competent partner when it comes to transport, we not only take care of taxi rides, but also of course professionally and with heart and soul handicapped transports with wheelchair ramps. Wheelchair users are often confronted with obstacles in everyday life, which is why our family business relies on vehicles that have been converted by specialists for wheelchair and handicapped transport. These include electronically secured straps for fastening the wheelchair, which can already be attached outside the vehicle. This prevents it from rolling back on the ramp. In addition, the wheelchair is secured to the rear with additional straps and the passenger can be buckled up in the wheelchair with a lap belt.
You are welcome to inform yourself personally if you have questions about transports with special requirements. You can also contact us regarding the assumption of transport costs by your health insurance company. We are happy to help you professionally and competently on 031 312 12 12 so that the journey with us is as safe and comfortable as possible for you and also meets the special needs of disabled transport.
As part of our service, we are of course also available to help you with reduced mobility. Our trained employees are socially and professionally competent in meeting your requirements, because helpfulness and friendliness are no foreign word to us.
Airport service at attractive all-inclusive prices
Taxi Bern is of course also available for airport transfers to and from any Swiss airport - no matter whether you are on business or want to fly with your family on holiday. Please let us know in advance if more than 4 passengers are to be transported or if you are carrying particularly extensive luggage.
Benefit from punctual pick-up without waiting in the taxi queue at the airport and from our attractive all-inclusive prices - our staff will accompany you to check-in on departure and on your arrival your Taxi Bern employee will welcome you at the airport's arrival gate. If you need help carrying your luggage, we are of course there for you to make your journey as comfortable as possible. If you have any questions or special booking requests, please do not hesitate to contact us by phone. Please do not hesitate to contact us on 031 312 12 12.

The flat rates for the airport service are CHF 49 from or to Berne airport, CHF 299 to Basel airport, CHF 349 to Zurich airport, CHF 499 to Geneva airport.
School rides
A safe journey to school is a special concern for parents and, of course, also a question of trust that we meet. On our trips to Bern schools and day care centres, which we have been reliably carrying out for many years, we only use specially trained drivers. The safety equipment in the vehicles used for this purpose is designed for special school traffic. This includes ensuring the safety of each child with a special seat. We drive kindergarten and school children to school in the morning and back home or to the day care center at noon. With TaxiBern, school trips are safe, reliable and punctual. Of course you can also book our service for special occasions with children. These include children's birthdays, trips to the cinema or open-air swimming pool or many other leisure activities. Contact our head office on 031 312 12 12 12 and tell us the number of children to be transported so that we can meet all safety requirements for transport. We look forward to seeing you!
Express service
Inexpensive and reliable - that is Taxi Bern for all transports. Taxi Bern is a courier service that delivers your parcels quickly, reliably and absolutely safely. Important documents, papers or keys are in the best hands with us and are delivered immediately and discreetly to the desired address. We are at your disposal for short-term orders as well as for regular orders. And even if you are a little hungry, you can contact us with a courier request - we are at your disposal if you want to get food and drinks and have them delivered. And even if you want to do your shopping with us, we will of course accompany you and help you to stow the bags safely and, if you need support, bring them to your home. With the professional and friendly courier & errand service Taxi Bern fulfills your wishes day & night. Please do not hesitate to contact us on 031 312 12 12.
Limousine Service
With our limousine service we offer a luxurious driving opportunity for your business partners, visitors or for weddings. Enjoy the comfort of our luxurious vehicles, which leave nothing to be desired. To achieve this, we rely on elegant and exclusive limousines from quality brands with which you are driven to business meetings or special events in a relaxed and stylish manner. You or your demanding guests will be brought punctually, safely, reliably and comfortably to the desired destination. Of course, our comprehensive service also includes providing you with drinks and newspapers. The drivers for our special limousine service are characterised by a neat appearance and a courteous appearance. In addition, we rely on discretion and a reserved style that is indispensable for a pleasant and upscale journey. We are looking forward to your request for our limousine service - be it for individual trips from the airport, from business hotels or to events and restaurants or also for an offer that covers a period of several days, on which a driver is exclusively at your disposal. Please contact us by phone on 031 312 12 12 12 so that we can make you an offer based on your special requirements.
Order Now